Filter Queen genuine 2 speed, 4 wire, 2 stage fan motor with terminals. Manufacture is Lamb Electric. This is the current motor from the factory. Has a thermal cutout.
Filter Queens have used Lamb motors for many years. We have crossed referenced this motor with the factory distributor to verify the correct models.
Part identification for Filter Queens are categorized by unit model and power nozzle model. Reason is that the 2 units can be mixed with each other. Does not apply to 360 and AT1100.
This model is designed from the factory to fit model:
33
95X (Majestic)
99A (Triple Crown)
This motor will not work on machines that use 220 volts.
Please view the pictures, descriptions and ask any questions PRIOR to purchase.
I need to mention that there are many listings for motors on the web. Many descriptions are not correct on what machines they are for. Some state the incorrect number of wires for a certain model or a motor with connectors saying they will fit the older units. Older units have no connectors.
Please be careful in selecting your motor. We list motors according to what the company states will be compatible.
Filter Queen models built in Canada will use the same parts as the U.S. counter parts and may have different part numbers.
Feel confident with your on line purchase. Purchase all of your Filter Queen parts from a Factory Authorized Service Center.
Fast Delivery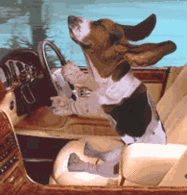 We are a
Factory Authorized Service Center
. If you need to talk about parts or troubleshooting give us a call. We will help diagnose your problem. A qualified tech is at hand.
Filter Queen Specialties
know that many customers would like to contact a business by phone and get an answer to a question right then not later. Unfortunately many web site makes it hard to find a number or do not give one, makes one wonder why.
So, if you have a question feel free to call. We may miss your call helping a customer or repairing a
Filter Queen
.
Please leave a message, really we will call you back very soon. If you are not in a hurry for an answer click on the contact us tab on the lower right.
Hope we can of service to you in some way or another.
Call 440-835-1229.
We want you as our happy customer
Make Internet Shopping Fun With
*******Filter Queen Specialties*******
************
Motor, 2 Speed, 4 Wire-Genuine
Product Code: Triple Crown, 65th Anniversary
Availability: In Stock